About six months ago one of country's favorite couples, Thomas Rhett and his wife Lauren, announced they would be growing their family by not just one, but TWO.
The once high school sweethearts posted this adorable Insta pic announcing that they were both adopting a baby girl from Africa AND that Lauren was also expecting.
And that's when the internet broke.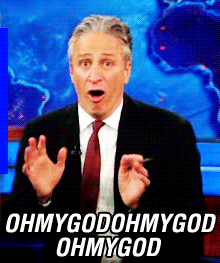 via: giphy.com
Ever since then, fans have been waiting and watching The Rhett's family and Lauren's belly grow.
With Lauren due in just days, here are my favorite pictures of her featuring her adorable baby bump:
5.
At awards shows, most women's favorite accessories are their signature purses or jewelry, but Lauren didn't need any of those when she had the best accessory of all, her baby bump. The 2017 iHeartRadio Awards was the first award show Lauren attended after announcing her pregnancy. While Lauren admitted to struggling at award shows early in her pregnancy due to morning sickness, Thomas was always ready to show his wife off as he often both kissed her and her belly whenever he won an award before going on stage.
4.
Thomas and Lauren weren't the only ones looking to grow their family this year. Jason Aldean and his wife Brittany are also expecting a child who they later announced would be a baby boy. The two moms-to-be decided to take this baby bump pic at the 2017 CMT Music Awards and clearly Brittany has a few more months before reaching Lauren's level!
3.
In May, The Rhett's gained one of two of their beautiful daughters. Willa Gray Rhett finally came home after being adopted from Africa, a place Lauren frequently visited in order to work with kids there. Willa came just in time for Mother's Day, a day Lauren was excited to celebrate while she quickly mastered balancing her new toddler on her growing baby belly.
2.
There's no denying that The Rhett's are couple goals. With many of Thomas's songs inspired by Lauren, you think there's no way he could be any cuter with his wife.
But then you'd be wrong.
The "Die A Happy Man" singer posted this picture recently on his Instagram of Lauren showing off a ready to explode belly with part of the caption saying "36 weeks pregnant and 100% smoke show".
SERIOUSLY CAN HE BE ANY MORE PERFECT WITH HIS WIFE?!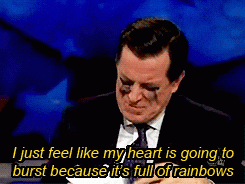 via: giphy.com
1.
Move over Beyoncé, Lauren may have won the award for best maternity photo shoot. Honestly, this is probably one of the best maternity photo shoots I have ever seen. I'm serious it took me like 20 minutes to pick one picture.
The countryside themed photo shoot contained both Lauren and Thomas, as well as Willa Gray and even the family dogs. While this is one of my favorite photos from the shoot, you NEED to check out the rest of the pictures at the photographer's website. Julie Paisley, the photographer, did an incredible job really capturing this growing family and I'm already saving my money for her to do my wedding, maternity, and basically any situation that calls for a photographer.
While we all think Lauren is killing the pregnancy game, I know we're just as excited to see her be an amazing mom of two to Willa Grey and baby Rhett with Thomas right by her side.
(And to hear more Lauren and baby inspired music by Thomas of course)
xoxo
Boston Belle