The usually empty parking lots surrounding the Xfinity Center in Mansfield, MA were packed full this past Saturday. Guys and girls of all ages partied hard with food, drinks and cars blasting music before that evenings concert.
Guess you could say it was a house party without the house.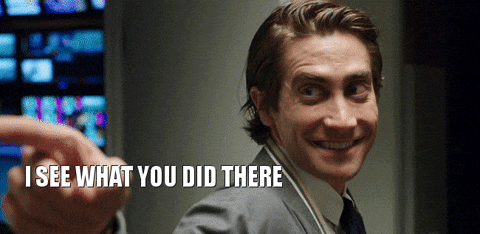 via: giphy.com
Sam Hunt, along with Maren Morris and Chris Janson, made the venue their home this weekend for the 15 In A 30 tour and this is everything you need to know about one of this summers hottest tours:
Artists like Kenny Chesney and Luke Bryan are known for their incredible ability to perform, and I have to say Chris Janson could very well be right up there with them. The second Chris took the stage he was off like a rocket, running and moving all over the stage. His energy was contagious and it traveled through the crowd like wildfire as he sang "Buy Me A Boat" and his latest single, "Fix A Drink".
"When I say Truck, you say Yeah" Chris hollered in the mic, encouraging fans to sing along to Tim McGraw's 2012 song that Chris co-wrote. Chris even took over for his drummer and had his turn on the drums, showing us that singing and songwriting aren't his only talents.
The 15 In A 30 tour was off to a great start and who better to continue it then the 2016 CMA New Artist of the Year? Wearing a Beyoncé crop top and bright pink wig, Maren Morris strutted on stage kicking off her set with "Sugar". Although the "My Church" singer is newly engaged, even she has had trouble with love. Before performing her latest single, "I Could Use A Love Song", Maren explained that the song was written when a friend and her were sitting down figuring out what songs would be on her debut studio album, Hero. When her friend asked what Maren thought the album was missing, she replied that it could use a love song, and just like that the single was born.
After her set, and a flip of her pink hair, Maren left the stage and the crowd impatiently waited for country's hottest hunk to make his return to the Xfinity stage.
The crowd exploded with screams and cheers when the lights went dark and the words 15 IN A 30 lit up the across the stage. The beat for "Leave the Night On" pulsed through the venue and suddenly Sam appeared and began to sing his No.1 song.
Sam didn't start his career singing No.1 songs, but writing them. Being influenced by both country and pop music growing up, he found himself writing music that was a combination of his two favorite genres the first time he put pen to paper. Sam took a second to thank two artists for recording his songs: Billy Currington for taking the song "We Are Tonight" that gave Sam and his band enough money to keep their Nashville dream alive and Kenny Chesney for recording "Come Over", which inspired Sam to work towards creating his own album.
While his choices of genres to focus on are inspired by his upbringing, it's what inspires Sam's lyrics that really makes his music so special.
And by what, I mean who.
Sam recently got married to his longtime love Hannah Lee Fowler, and admits that his a lot of his songs are inspired by his bride. For example, Sam's song "Cop Car" who was later recorded by Keith Urban, was based off a true story of when Sam took Hannah to private land by an airport where cops later busted the couple.
The highlight of the evening was when Sam performed his latest single, "Body Like A Backroad", a song that is being hailed as the song of the summer on country radio. While he had no problem singing the song on his own, Sam let the crowd sing the chorus at the end. Thousand of voices in unison sang the song's ending while Sam stood on stage beaming.
The 15 In A 30 tour is stacked with talented artists and award winning songs. From beginning to end you'll be on your feet swaying to love songs or dancing to songs that make you want to party all night on.
Stop being a homebody and catch Sam, Maren and Chris on their traveling house party this summer.
xoxo
Boston Belle