Our favorite booty shaking country singer turns 41 today and in honor of his birthday here are my top five favorite Luke Bryan moments:
5. Bluke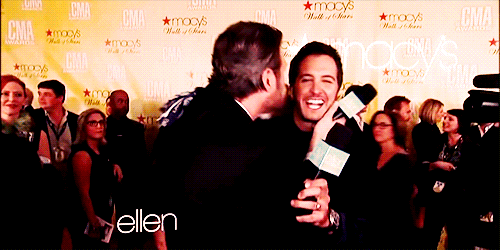 via: giphy.com
It's always a good time when these two get together. Blake and Luke have one of the funniest bromances and this kiss caught on the Ellen show has got to cutest, even if Luke isn't loving it the fans sure are!
4. When Luke introduced…Luke?
Thought there couldn't be anything better than one Luke Bryan? Well what about two?! Luke had fun introducing his doppelganger, a wax figure from Madame Tussauds, at the 2017 American Country Music Awards while cohosting the show with Dierks Bentley.
3. When Luke let his biggest littlest fans take the stage:
Luke may rock the stage, but these fans steal it! From time to time, Luke brings up fans on stage and he gets a big surprise when these two little girls know his music as well as he does! Are we looking at the next Carrie Underwood and Miranda Lambert here?!
2. When Luke performed "Drink A Beer" at the CMAs
Luke performed his No.1 song "Drink A Beer" at the 2013 CMA Award Show that didn't leave one dry eye in the room. The performance concluded with a picture of Luke with his sibling Chris and Kelly, who both have passed, in the background and Luke toasting a beer to them.
1. THIS VIDEO.
Bless the person who put this together. The video that got over 4 million years and even appeared on The Ellen Show is a compilation of Luke Bryan shaking, grinding, moving and grooving all over stage.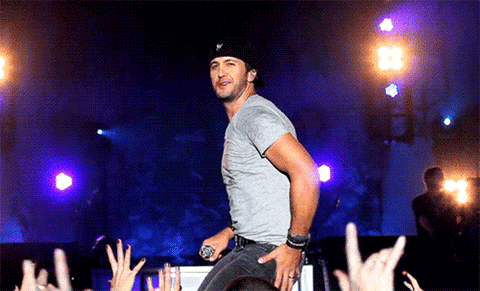 via: giphy.com
Happy Birthday Luke, keep singin' & shakin' ya crazy country boy.
xoxo
Boston Belle