When most couples celebrate 20 years of marriage, they choose to go on vacation or a relaxing get-away from their kids, jobs or other day to day responsibilities.
But Tim McGraw and Faith Hill are not most couples.
Weeks before celebrating their 20th wedding anniversary, Tim and Faith played a surprise show at The Ryman Auditorium and announced their Soul2Soul: World Tour. This is the first time in a decade that country music's most famous couple has toured together.
With TD Garden a stop in the midst of their tour, hundreds of fans including myself, flocked to Boston's favorite arena to watch the country couple rock the stage.
Fans of all ages packed into the home of The Boston Bruins and Celtics this past Saturday. The stage was set, the equipment ready, but before Tim and Faith could hit the stage, a special guest and close friend of the couple had to make her appearance.
Lori McKenna is not just a wife and mother of five, but an incredible singer/songwriter. The Massachusetts native has written or co-wrote many hits including: Hunter Haye's "I Want Crazy" and Little Big Town's "Girl Crush".
With guitar in hand, McKenna opened for Tim and Faith performing many songs including, "Humble & Kind", a song she wrote for Tim that awarded McKenna a Grammy in 2017.
McKenna made Massachusetts residents proud as she finished her set, and now it was time for Tim and Faith to hit the stage and I have to say, they made one hell of an entrance.
The arena grew dark and Tim and Faith's "It's Your Love" poured out through the speakers. A large screen set behind the stage displayed a starry night scene that was only outshined by two separate spotlights on the floor. Then, rising slowly from beneath the stage covered in those beams of light, stood Tim McGraw and Faith Hill, facing one another.
And that's when the crowd lost it.
The couple began the concert together, singing "I Knew You Were Waiting (For Me)" and a few other songs as they moved and performed around each other. The onstage chemistry was undeniably strong as Tim and Faith flirted with each movement. With each slap of the butt, brush of the hand or teasing glance from one to the other, it was like the two weren't performing on an arena stage, but rather just singing to each other in their kitchen at home.
And the fans loved it.
The two even sat down close in an intimate performance of their song "I Need You". With Tim's hand on Faith's knee, sharing one mic, the couple's focus on each other was so deep it was like the rest of the world and the thousands of fans watching just faded away.
They didn't just keep the love between each other, but shared it with the fans as well! Faith accepted a special gift from a fan in the pit, a red Patriots hat that she put on right away and Tim, well, Tim topped his wife by hopping off stage to give a kiss to 78-year-old Madeline Brown.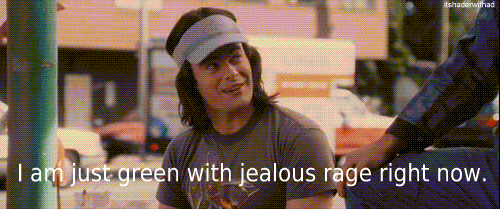 While the concert was mostly performed by the couple together, each one let the other have some time alone on stage as well. Faith was up first and sang No. 1 songs "Breathe", "This Kiss" and even her first radio single "Wild One". Even though she hasn't been on tour in almost 10 years, you wouldn't know the way Faith commanded the stage with power, grace and sassy dance moves.
Tim took his turn next singing "Shotgun Rider", "Humble & Kind", among many others. The cowboy heartthrob also got the entire arena to sing-a-long to his multi-award winning song "Live Like You Were Dying". He only got a couple lines out before the crowd took over and sang it back to him!
Reuniting once again, Tim and Faith finished their show in Boston the way they ended it, together.
With over 25 years of music under their belts and over 50 awards between the two, it's hard to imagine a tour by them being anything less than perfect.